Quality Assisted Living
Providing customized assisted senior care in the heart of Colfax.
Activities & Events
Offering exercise classes, art classes, movies, musical guests, piano recitals, bingo, crosswords, games, and puzzles.
Dining
Serving down-home cooking with options for special dietary needs.
Individualized Care
Supplying 24 hour staffing and nursing support.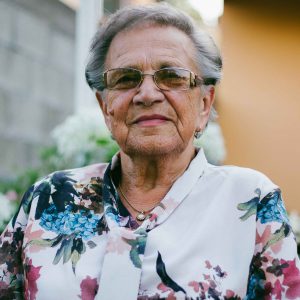 Why Choose
Assisted Living?
Aging can make even the simplest things more difficult, such as maintaining a living space, managing medical appointments, cooking meals, and more.  We take care of those things so our residents can more easily navigate and enjoy this stage of life.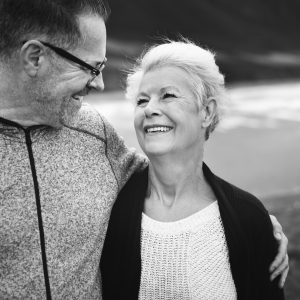 Our mission is for all staff to treat each resident with respect and a high level of diligent attention.  We have excellent staff to resident ratios for appropriate, individualized care.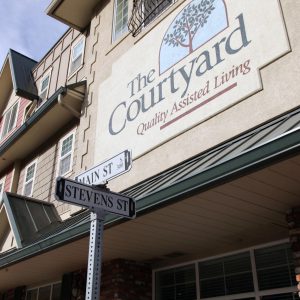 Locally Owned
and Operated
We are locally owned and operated and our hands-on owners know each resident by name.  This allows us to make needed improvements quickly.  We strive to help residents, staff, and families feel that their voices are heard.
"a wonderful way to live"
"Great place for the elderly to live with friendly assistance."


"Friendly, helpful, clean."

"A nice facility, clean, friendly staff."

"I was very satisfied with the facility as it is clean and the employees seemed friendly and competent. As for amenities, I am pleased to say that the food provided seemed to be very good, and the local transportation bus for the elderly (called the Coast) makes regular visits to and from the facility so that Courtyard residents can get around town for their daily outings and errands. Furthermore, I was impressed with how clean and well organized the facility as a whole was. Perhaps among the best I've seen. This shows that Courtyard management, from top down, are truly compassionate and committed to their goal of providing outstanding patient/resident care to the elderly who live there."
Stop by today to learn more!
300 S Main St. Colfax, WA 99111
(509) 397-6123